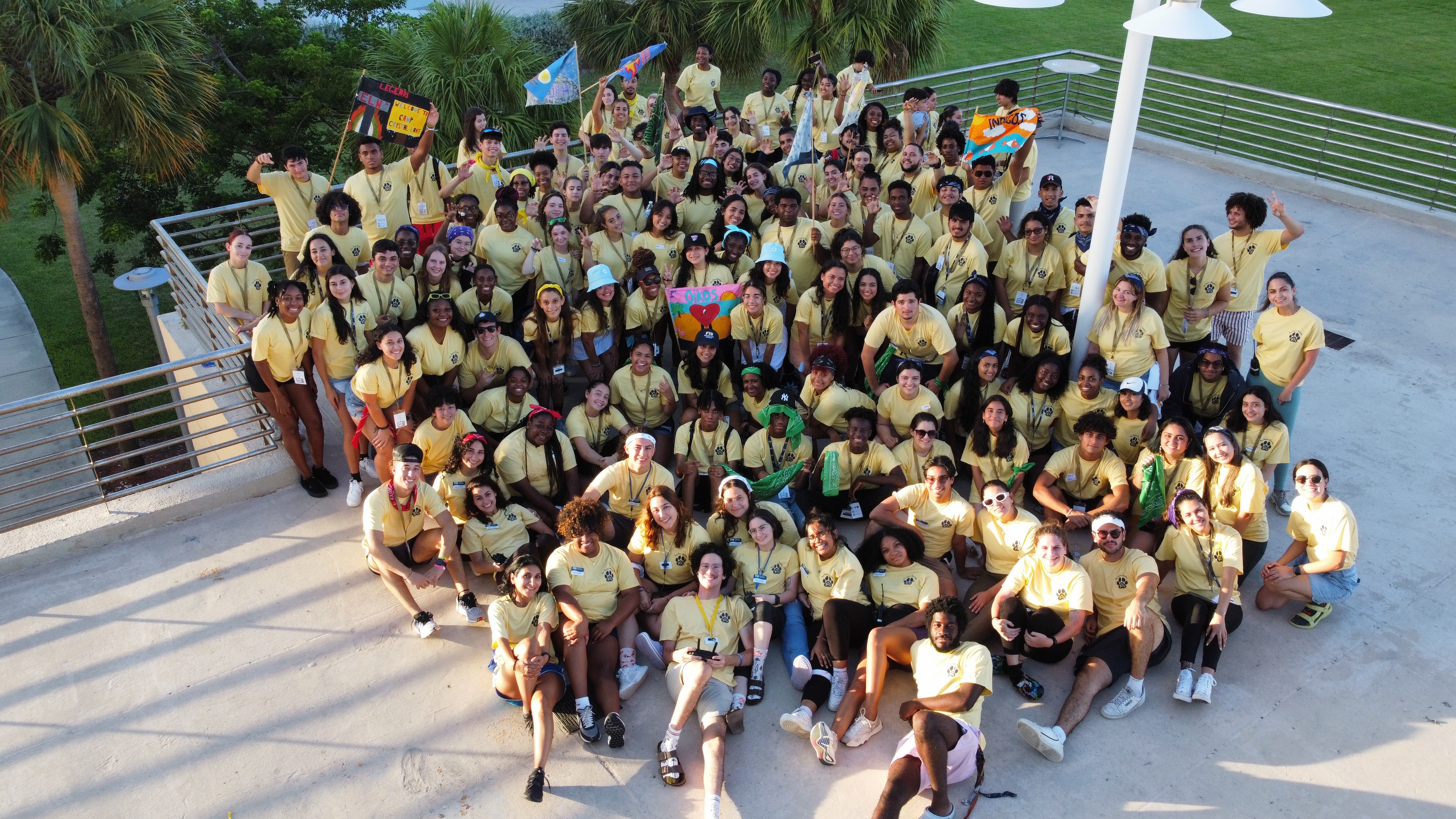 Panther Camp provides incoming FIU students with the opportunity to transition to FIU in an exciting and engaging manner. The program focuses on building relationships with other FIU students, fostering school spirit, cultivating future student leaders and helping students learn about FIU's traditions and unique culture. Become a part of a proud FIU tradition and build new friendships as you begin your journey as a Panther!
Panther Camp Registration will be available in April 2023!
Degree-seeking first-year and transfer students admitted Spring 2023, Early Fall 2023, and Fall 2023, and are eligible to attend. Join us this summer!
Guide to Panther Camp
Registration is on a first-come, first-served basis. Registration will be made available April 2023.
The camps are designed for students based on their admission status. Students admitted Spring 2023, Early Fall 2023, and Fall 2023 are eligible to attend Panther Camp 2023.
Parents and family members are not able to attend. Panther Camp is a retreat for new students only. We encourage parents and family members to attend our annual Parent & Family Weekend, which takes place during the Fall semester
Follow and connect with us via all of our social media outlets (@fiupanthercamp or FIU Panther Camp) to stay informed on any updates or opportunities with our Panther Camp program.
Get Involved
If you are not an incoming student but still want to get involved in Panther Camp on a leadership level, please see our Panther Camp Leadership page.
Scholarship opportunities
All efforts are made to ensure that participants pay as little as possible to attend Panther Camp. Those in need of financial assistance to attend Panther Camp can apply for our scholarship listed below.
Panther Camp Scholarship
Throughout the academic year the Panther Camp team raises funds for the Panther Camp Program to help defer the cost of Camp for students with financial need. Recipients will receive a 50% scholarship to reduce the registration fee. The recipients of the scholarship are responsible for the difference in the cost of registration.
Recipients are selected solely based on expressed need, not on merit. All scholarships are awarded on a first come, first served basis. Panther Camp does not offer a full waiver of registration cost or academic scholarships.
Students interested in applying for the scholarship will complete the Panther Camp Scholarship Application (form and essay via PantherConnect). Applications are reviewed and selected applicants will receive an email with instructions on how to register at the reduced price. Scholarships will not be granted to participants who have already registered for Panther Camp.
Apply to the Panther Camp Scholarship
Log into Panther Connect.
Complete the Scholarship Application. 
You will receive notice of our decision within 10 business days.
Scholarships will not be granted to participants who have already registered for Panther Camp.
Panther Camp Roaryals
Every year, Panther Camp selects up to two program alumni to serve as Panther Camp Roaryals. These alumni serve as representatives of the Panther Camp program and help to raise funds for the Panther Camp Program. The Panther Camp Roaryals are selected during our annual Panther Camp Fundraising Week. To be eligible to run for either position, you must have attended Panther Camp in some capacity, be a currently enrolled student, complete the required application and interview, and actively participate in all Panther Camp Fundraising Week events.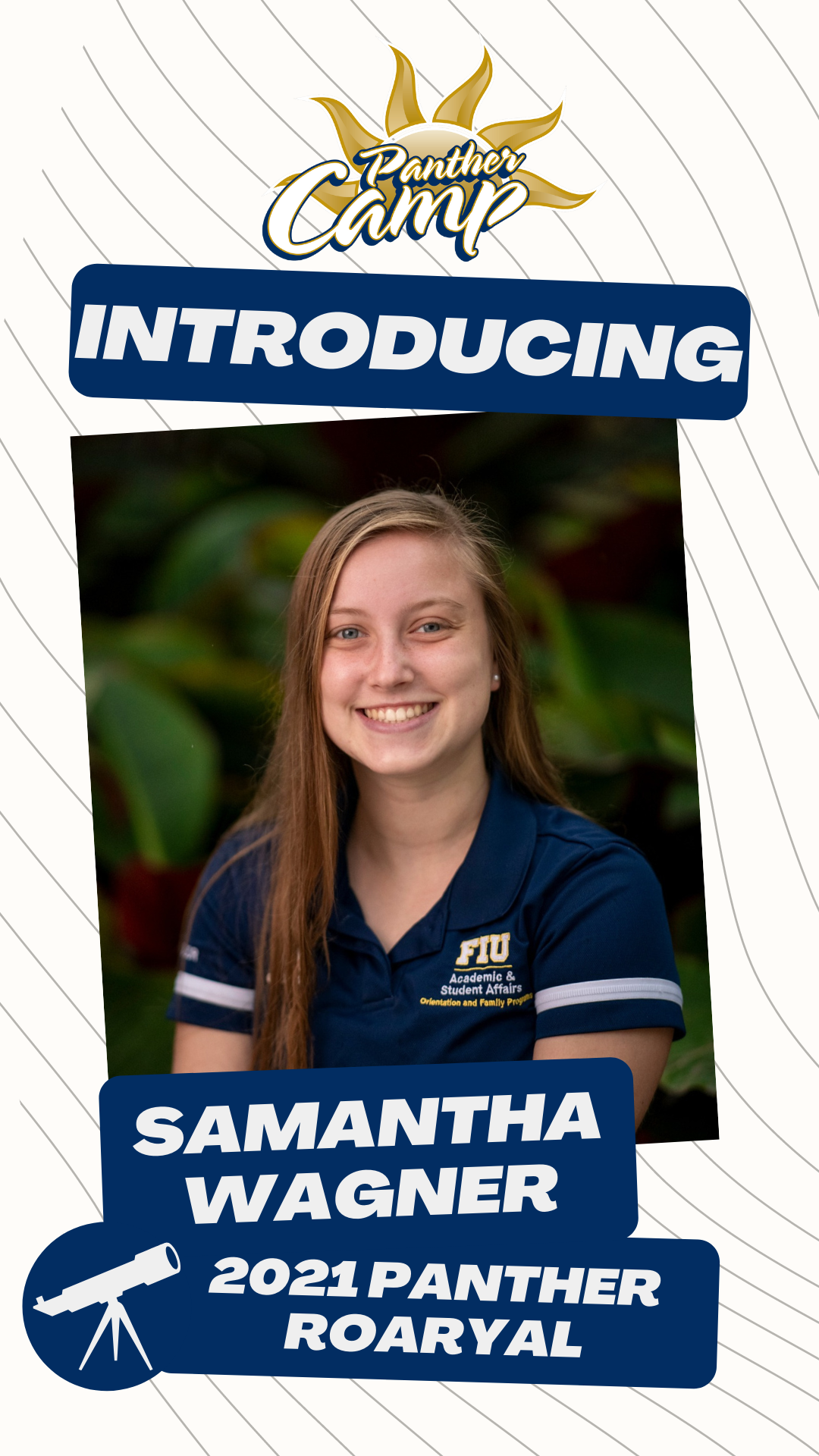 Orientation and Family Programs
MMC – Graham Center (GC) 189
BBC – Wolfe University Center (WUC) 129
Hours
Monday – Friday: 8 am – 5 pm