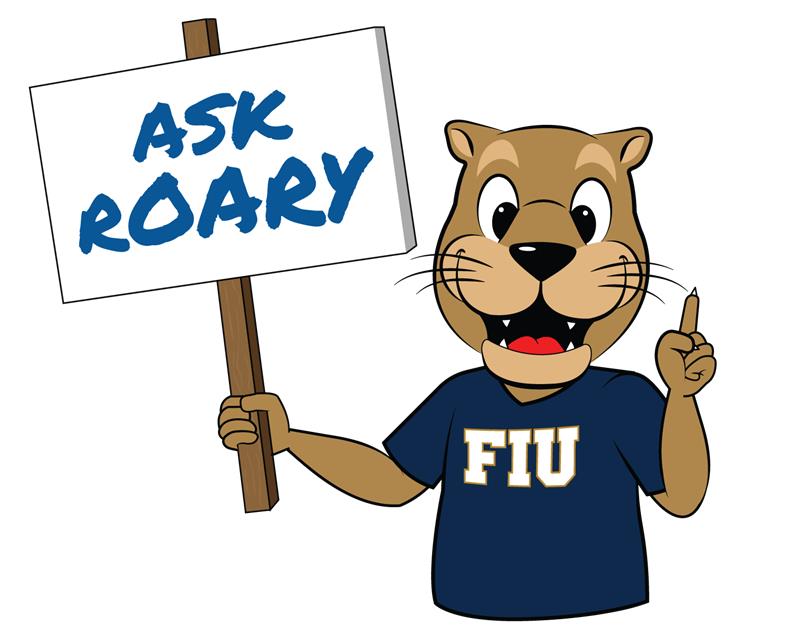 FIU is a large university and sometimes it can be hard to navigate. That's why we created ASK ROARY, a site where you can get the information and support you need to be a successful Panther.
Why Ask Roary?
Our team works with various colleges and departments at FIU to make sure you get everything you need to succeed at school and beyond––and we are taking questions! FIU has lots of resources to support you, but if you are having trouble finding help, or need additional assistance...ask Roary!!
View your schedule. If you would like to add or drop classes, please visit MyFIU to make changes to your schedule.
Need more? Ask Roary!
Fill out the form below with your questions or with a detailed description about what you need to build the best class schedule for you. Roary's here to help.
Frequently asked questions