The Book
"App Kid:
How A Child of Immigrants Grabbed a Piece of the American Dream

"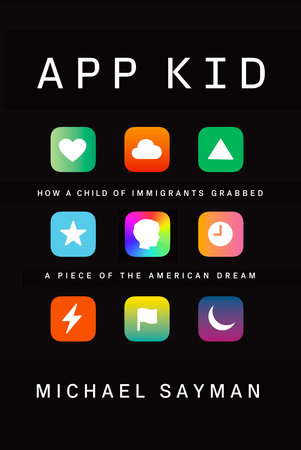 Michael Sayman spent his Miami childhood playing pretend with his sister and obsessing over computers and technology. He got the first iPhone in 2007 when he was only eleven years old. Just a few short years later, he would teach himself how to code and develop his own app, a Club Penguin Resource Guide, that would earn enough money for him to support his family though the 2008 Financial Crisis. From that point on, Michael's time was spent on developing new apps, getting interviewed by various news outlets, and giving speeches in various South American countries.
Michael's work on his app 4 Snaps, caught the attention of Facebook Founder and CEO, Mark Zuckerberg and he was then invited to meet with Zuckerberg and intern at Facebook. His hire at Facebook after high school made him the youngest person to be recruited by the company.
During his time at Facebook, Michael made a name for himself by hosting monthly Teen Talks to highlight ways in which the company could appeal and engage with younger audiences. Though his app Lifestage was unsuccessful, he took part in and helped developed the creation of Instagram Stories.
"App Kid: How A Child of Immigrants Grabbed a Piece of the American Dream" is a story of perseverance, determination, and ingenuity. Although Michael might have accidentally fallen into a success as a child, he took what he learned and built upon it to make improvements on the various projects he's worked on. Throughout the book, he also learns how to set boundaries with those around him and learns more about himself in the process.
Michael has worked at several tech giants including Google and Roblox. Currently, he works at Twitter where he focuses on features geared toward younger audiences.