Adventure recreation is committed to offering adventure-based experiential education opportunities that promote personal growth, leadership development, and respect for the great outdoors.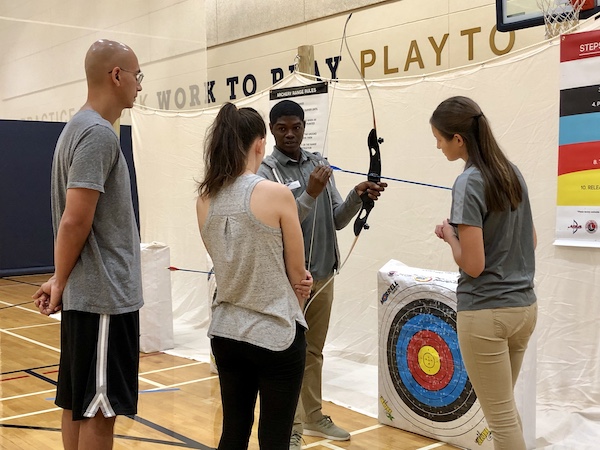 Archery
Aim high this semester and take part in Archery Workshops at the WRC! Perfect for beginners, or more seasoned archers. Learn from a trained instructor who will provide you with everything you need to shoot your shot. Workshops are free to FIU students and $10 for faculty/staff.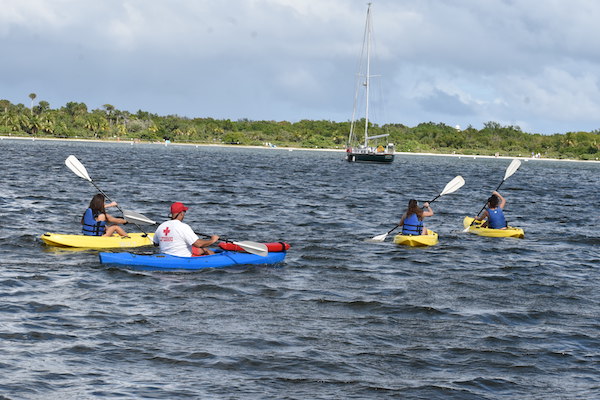 Kayaking
Our expert kayaking staff will demonstrate to you the basics of sit-on-top kayaking and lead your group on an exciting excursion around Biscayne Bay. Participants will arrive ready to "row and go," with all kayaks and items ready for launch and will be briefed by the kayak guide on the water prior to the start of the trip. Physical distancing measures will be implemented with the use of face coverings, rotation and sanitation of all equipment pre and post-trip, and the use of single-person kayaks. Please be prepared for your trip with a water bottle, sunscreen, and water-friendly clothing. It is highly recommended to store all personnel belongings prior to the trip in a secure location.
Modesto A. Maidique Campus (MMC)
11290 SW 12th Street
WRC 101
Miami, FL 33199
305-348-2575
wrc@fiu.edu

Break Hours 
(Monday, July 31 - Thursday, August 17)
Monday - Friday: 7AM-7PM
Saturday - Sunday: 10AM-7PM
Biscayne Bay Campus (BBC)
3000 NE 151 Street
WUC 160
North Miami, FL 33181
305-919-5678
wrc@fiu.edu
Break Hours 
(Monday, July 31 - Thursday, August 17)
Monday - Friday: 7AM-7PM
Saturday: 10AM-7PM
Sunday: Closed