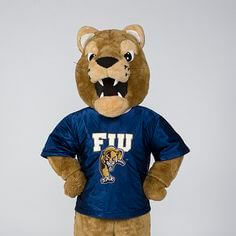 William Piedra
Coordinator of Academic Support Services
Student-Athlete Academic Center
---
Phone: 305-348-0135
Email: wpiedra@fiu.edu
Bio
William Piedra is the Academic Coordinator for the Student Athlete Academic Center (SAAC). He joined the SAAC in June 2021 after receiving his Bachelors of Science Degree in Chemistry and a Minor in Mathematics at the University of Miami. As the Academic Coordinator for SAAC, some of his responsibilities include overseeing department budget, hiring and training tutors and collaborating with Academic Coordinators to ensure the athletes' success.
William plans to complete his Masters at FIU in Environmental Chemistry.
In William's free time, he enjoys rock climbing, dancing, and running.