The Open House sessions will be hosted on Tuesday, June 27th - Wednesday, June 28th (12 noon-2 p.m.)
Zoom link to be announced soon.
For Students by Students
What is the best way to verify that you understand a concept?  When you teach it to someone else! Tutoring has a long tradition of sharing ideas, methods, and arguments across a variety of disciplines. 
Respective to the Center for Academic Success (CfAS), the tutoring experience includes working with students who come from a variety of cultures and educational backgrounds.  The goal at CfAS is to expand their current level of knowledge to a broader and deeper understanding, no matter the discipline.
CfAS tutors are known for their enthusiasm of their respective disciplines and their ability to break down difficult concepts into more manageable chunks.  Our CfAS alumni have been accepted to various professional schools and graduate programs across the country as well as working in public and private industry.
All of the tutors at the Center for Academic Success (CfAS) are FIU students who are trained and certified to tutor in their respective subjects. The training ensures that students are receiving a high standard of tutoring at our center.
Duties and Responsibilities
Conduct individual, small group, and/or online tutoring sessions
Record student progress
Participate in tutor training sessions/meetings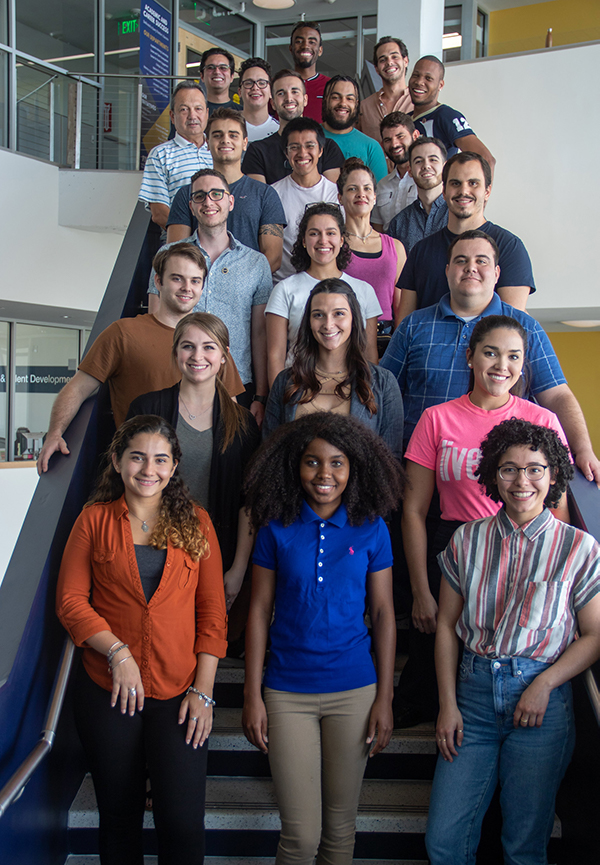 Minimum Qualifications
Advanced levels and proficiency in the subject-areas to be tutored
Strong verbal and written communication skills
Ability to work a flexible schedule that may include evening and weekend assignments
Ability to relate with students from varying education, cultural, and social backgrounds
Must be willing to dedicate at least 10 hours weekly to CfAS
Represent CfAS during classroom visitations and campus-wide events
Please check the beginning of the webpage to see upcoming Open House dates.
Tutor Code of Ethics 
In order to provide the highest quality service to the FIU community, the Center for Academic Success adheres to the ethical standards and principles for tutors created by the Association for the Tutoring Profession (ATP) and supported by the College Reading and Learning Association (CRLA). The fundamental guidelines stipulate the following:
Best Interest: Tutors will be committed to acting in the best interest of tutees as specified by the employing organization or institute.
Responsibility: Tutors will take responsibility for their own behavior and work to resolve conflicts that may arise between themselves and a client.
Integrity: Tutors will practice and promote accuracy, honesty, and truthfulness.
Fairness: Tutors will exercise reasonable judgment and take precautions to ensure that their potential biases, the boundaries of their competence, and the limitations of their expertise do not lead to or condone unjust practices.
Commitment: Tutors will fulfill commitments made to learners.
Respect for Others' Rights and Dignity: Tutors will respect the dignity and worth of all people, and the rights of individuals to privacy, confidentiality, and self-determination.
Excellence: Tutors will strive to maintain excellence by continuing to improve their tutoring skills and engage in applicable professional development activities.
Respect for Individual Differences: Tutors will respect cultural, individual, and role differences, including those based on age, sex, gender identity, race, ethnicity, culture, national origin, religion, sexual orientation, disability, language and socioeconomic status.
Professionalism: Tutors will not engage in inappropriate relations with tutees.
Confidentiality: Tutors will maintain the highest privacy standards in terms of protecting personal information relative to those whom they tutor.