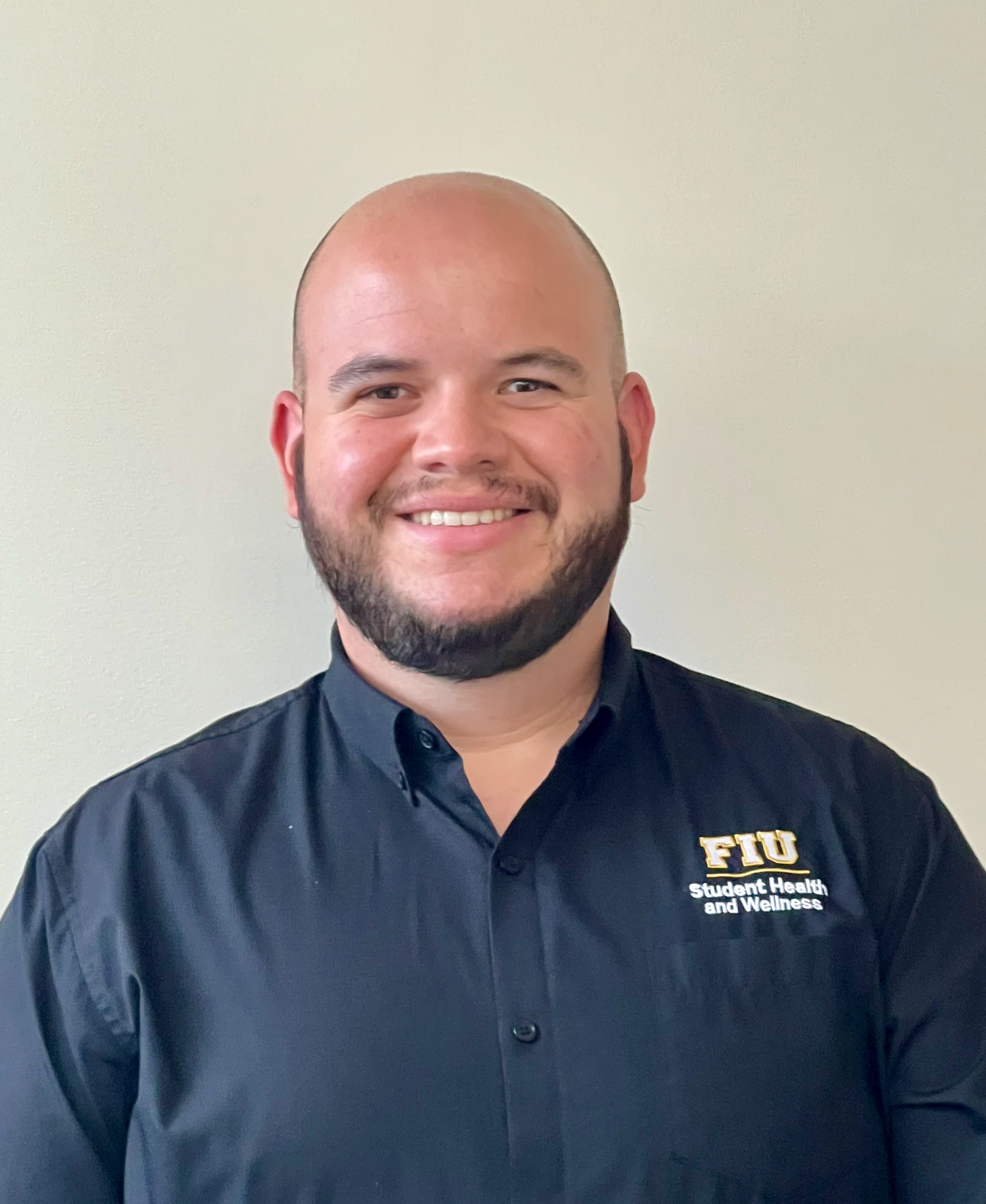 FIU Student Health and Wellness announced Monday that FIU alumnus Devin Parra has been named Assistant Dean of Students and Director of Student Conduct and Academic Integrity.
Parra joined the SCAI team (formerly the Office of Student Conduct and Conflict Resolution, a.k.a. SCCR) in 2015 as a practicum student in the Master of Higher Education Administration program. He continued as a Graduate Assistant until his graduation, when he was hired by the Office of Student Rights and Responsibilities at Florida State University.
He returned to FIU as Assistant Director of SCCR in 2017, during which time he was lauded for taking on added responsibilities with a collegial and collaborative spirit, earning him promotion to Associate Director in 2019. Since being appointed Interim Director of SCAI earlier this year, Parra has worked collaboratively with DASA leadership, the Office of Internal Audit, the Office of the Provost and the Faculty Senate on multiple initiatives that are expected to have a lasting impact on both operations and our students.
"Through a very challenging period for the SCAI team, Devin was the mainstay of the office," said Breny DaParre Garcia, Associate Vice President for Student Health and Wellness, in an email announcing Parra's appointment. "Devin's subject-matter expertise and commitment to the safety and integrity of our FIU community will be well-utilized in this new leadership role. We are thankful to have him continue his service."
Parra shared these insights into his new role in an interview with DASA News:
What are some of your goals for the SCAI team as we move into a new academic year?
Our primary goal this upcoming year is to create additional opportunities to interact with our students outside of the conduct process. We are looking to bring more awareness on the Student Conduct and Honor Code, as well as trends we are seeing in our community. In addition, we are constantly looking at different educational outcomes we can implement as part of the conduct process, to better serve our students.
How do you think being an FIU alumnus will help guide you as Director of SCAI and Assistant Dean of Students?
As a two-time graduate of FIU, the opportunity to serve our students and FIU community is something that motivates me every day. In this role, one of my primary responsibilities is to ensure a safe FIU community and protect the value of our degrees. After many years of being a part of this university, I understand what it will take to continue to meet the needs of our community.
What advice can you offer students who may be interested in getting involved with SCAI, for instance by joining the Student Conduct Committee?
I would encourage our students to get involved early. As an undergraduate student and working as a Student Assistant, my supervisor encouraged me to join the Student Conduct Committee. I never would have imagined that, years later, I would have the opportunity to lead this office. I encourage all of our students to find involvement opportunities in areas they have an interest in. You never know how that opportunity can help you long term.