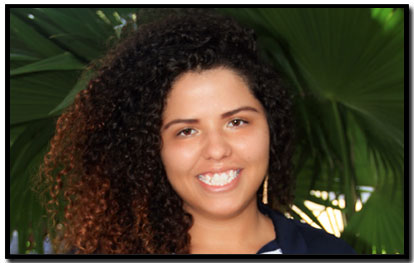 Lyzbeth Armenteros
Academic Coordinator
Student-Athlete Academic Center
---
Phone: 305-348-7893
Email: lmarment@fiu.edu
Bio
Lyzbeth Armenteros is the Academic Coordinator for men and women's track and cross country in the Student Athlete Academic Center. She joined the SAAC in May of 2015 after receiving her master's degree in Global and Sociocultural Studies and her undergraduate degree in Anthropology & Sociology from Florida International University.
During her graduate studies, Lyzbeth served an intern with the Academic Advising Center at FIU, specializing in assisting exploratory students with their transition into college and choosing an appropriate academic major. During that time, she also served as an Administrative Coordinator at a small private school for students with intellectual and developmental disabilities.
In Lyzbeth's free time, she enjoys being outdoors, visiting the Everglades, and traveling.