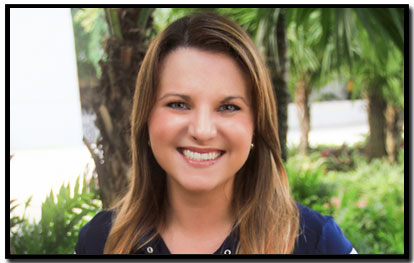 Alison Riccobono
Academic Coordinator: Men's Soccer, Women's Swimming & Diving
Student-Athlete Academic Center
---
Phone: 305-348-7896
Email: ariccobo@fiu.edu
Bio
Alison Riccobono came to Florida International University in May of 2015 as the Academic Coordinator for the Men's Soccer & Swimming & Diving teams in the Student Athlete Academic Center. She is also responsible for the maintenance of the SAAC's website and social media initiatives, including being a founding member of the i3 creative committee. For i3, Alison uses innovative ways to celebrate academic achievements for student-athletes by sustaining the Student-Athlete of the Month campaign.
Alison earned a bachelor's degree in Psychology from The Pennsylvania State University in 2006. During her time at Penn State, she was a member of the diving team and was All-American in 2005. Alison then obtained her master's degree in Educational Leadership from St. Lawrence University in Canton, New York, while coaching their diving team from 2008-2010.
After graduate school, Alison worked as a Residential Coordinator at St. Lawrence University from 2010-12, then moved to St. Louis, Missouri to work as the Assistant Director of Residential Life at Maryville University from 2012-13. Realizing that her passion was working with student-athletes, Alison quickly returned to collegiate athletes in Academic Support Services at Ohio University in Athens, Ohio, as an Academic Advising Assistant from 2013-14, where she worked with baseball, women's field hockey, and football. From there, she moved to Miami, Florida to work with the football team in the Academic Services Center at University of Miami from 2014-15.
Alison enjoys being outdoors and spending time with her dog, going to the beach, or trying different restaurants in the area. She also enjoys traveling and spending time with her family who live in several states across the country. Alison has been a member of National Association of Academic Advisors for Athletics (N4A) since 2013.