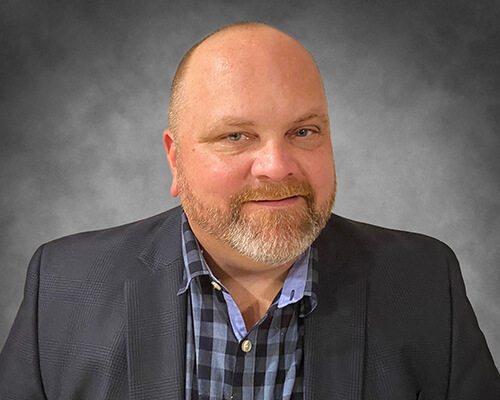 Bio
Dr. Charlie Andrews serves as the Interim Vice President for Student Affairs at Florida International University (FIU). In that role, Charlie provides oversight and leadership for multiple University departments that provide direct support for our students and their families to promote student engagement, wellness, and holistic success. The dedicated teams that comprise our Student Affairs' departments employ several hundred professional and student staff who work tirelessly to improve the student experience here at FIU.
FIU's Student Affairs division includes key cocurricular and academic support units such as the Dean of Students, Housing & Residential Experience, Campus Life, Student Government, Student Health Clinics, Counseling & Psychological Services, Student Centers (Graham Center & Wolfe University Center), Wellness & Recreation Centers, Orientation & Family Programs, Center for Leadership & Service, Fraternity & Sorority Life, Student Conduct & Academic Integrity, Student Access & Success, Academic Advising & Coaching Initiatives, Academic Advising Technology, Student Success Courses, Center for Academic Success, Disability Resource Center, Healthy Living Program, Student Food Pantry, Victim Empowerment Program, Office of Social Justice & Inclusion, Veteran & Military Affairs, Esports, Office of the Ombudsperson, National Student Exchange, Education Effect, Dual Enrollment, and the Children's Creative Learning Center.
As a two-time FIU alumnus, Charlie feels honored and privileged to have the opportunity to serve the FIU student population and give back to his alma mater. Along those lines, he takes immense pride in the fact that his path to a career in higher education was forged during his time as an undergraduate student at FIU. His experiences as an Orientation Peer Advisor, SGA Senator, and Student Ambassador, along with the leadership positions he held in his fraternity and academic/leadership Honor Societies provided the foundation that drive his ongoing commitment to fostering college student success.
Prior to his current role, Dr. Andrews served as an Assistant Vice President for Academic & Students Affairs where he helped launch the "Ask Charlie" initiative that provided all students an opportunity to submit questions and receive timely assistance. He also served as the Assistant Vice President for Academic and Career Success, which entailed developing and supporting academic advising and career readiness initiatives for FIU's undergraduate students. Since he began working at FIU in 1999, his past responsibilities also include oversight for such units as the Center for Academic Success, Career and Talent Development, College Life Coaching, Undergraduate Education, Academic Advising Center, Campus Life, and Orientation & Commuter Services.
After graduating from FIU with a Bachelor of Science Degree in Mathematics Education and completing an internship at Clemson University, Charlie completed his master's degree in College Student Personnel at Bowling Green State University. He then held various positions in academic advising, student activities, Greek life, and new student orientation before returning to south Florida and FIU, where he earned his Doctorate in Education in Higher Education Administration. Dr. Andrews has presented at several regional and national conferences and has conducted external reviews of orientation and advising programs for several institutions throughout the U.S. Charlie has also been involved in multiple professional associations, including service as President for the National Orientation Directors Association from 2004-2007.