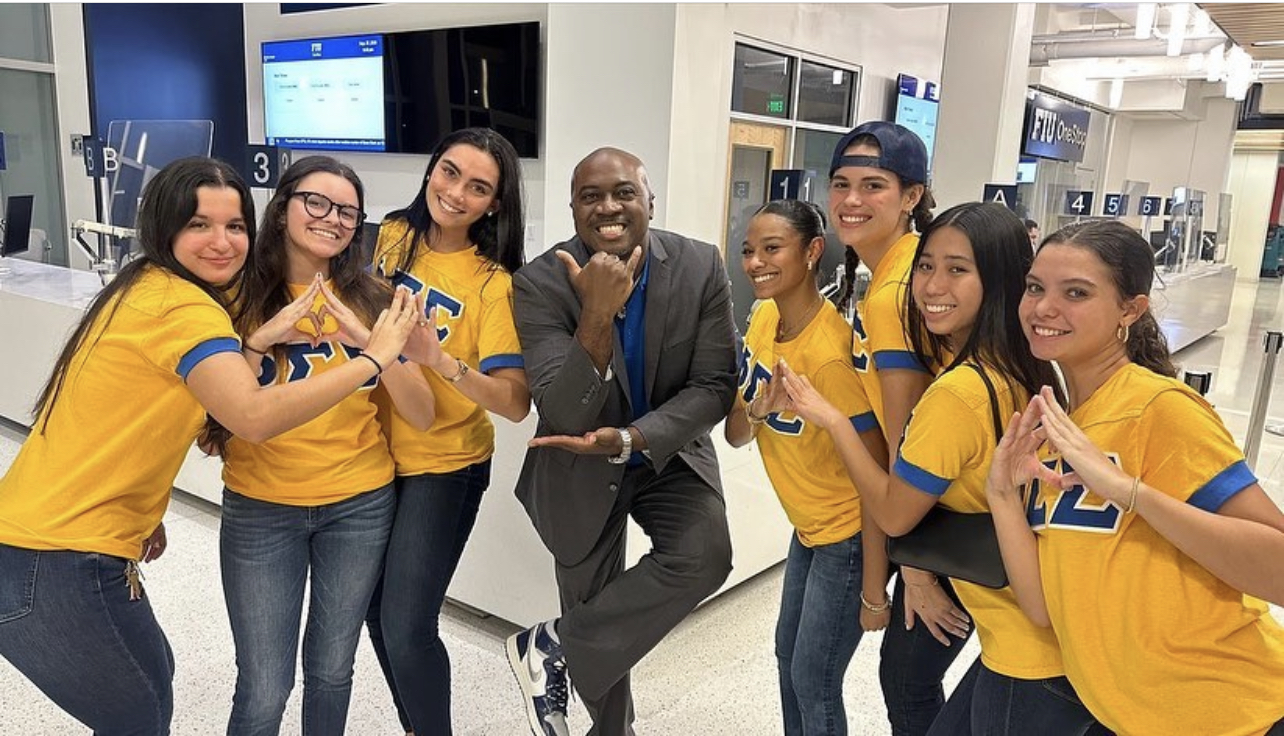 The last week of September marked National Hazing Prevention Week. In recognition, FIU Student Health & Wellness partnered with the Office of Fraternity and Sorority Life to host a variety of programming aimed at empowering students to identify and report incidents of hazing, which is a criminal offense in Florida and a direct violation of the university's Student Conduct & Honor Code.
A highlight of the week was a keynote address by Jason Meriwether, Ph.D., a leading expert in hazing prevention and risk management, which was attended by hundreds of students in-person and online. Meriwether hosts workshops all over the country to help college-aged students understand the serious implications of this type of violence and empower them with risk management skills that help prevent dangerous situations.
"[Hazing] is antithetical to the goals and values of your organization, of this university, and even the state law in Florida," Meriwether told students.
Meriwether's presentation explored the social constructs that perpetuate hazing in various student organizations at colleges and universities, and he encouraged students to openly discuss reasons why they believe people commit hazing.
"Where is the point that common sense prevails, and we say, 'Hey, we have to do something different'?" Meriwether said, encouraging students to speak up when they witness or are victim of hazing activities.
At FIU, students have multiple avenues to report hazing, including filing a complaint with the Office of Student Conduct and Academic Integrity or making an anonymous report online via report.fiu.edu.
FIU Student Health & Wellness, which oversees Student Conduct & Academic Integrity, is committed to educating students about hazing prevention. SHW has partnered with departments across the university to raise awareness about what hazing looks like and how to prevent it.
"Hazing can happen to anyone – not just fraternities and athletes – and educating students on how to prevent and report hazing is paramount to maintaining a safe and healthy university community," said Brenezza DaParre Garcia, associate vice president for Student Health & Wellness. "We have worked diligently with our campus partners to create a university-wide campaign so that all students feel empowered to identify and report any such incidents."
Visit antihazing.fiu.edu to learn more about relevant Florida laws and university regulations. Additionally, all students are encouraged to complete Hazing Prevention 101, FIU's free, online module explaining the policies and procedures in place at FIU to safeguard against hazing activities.