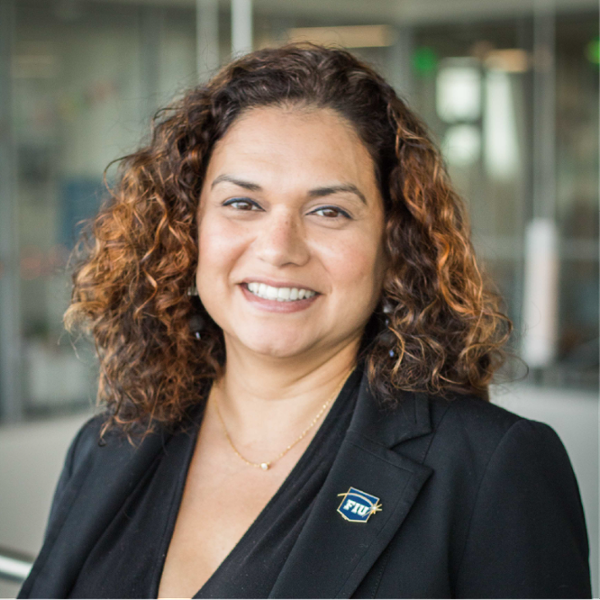 Vicenta Shepard
Director, Center for Academic Success
---
Phone: 305-348-2441, extension 2972
Email: shepardv@fiu.edu
Bio
Vicenta is the Director of the Center for Academic Success (CfAS).  By profession, Vicenta is a literacy specialist. Vicenta's Reading & Learning Program at CfAS provides a full array of services to build students' study skills and make students stronger critical readers.  Her program collaborates with many courses and units of academic support across FIU.
Vicenta also oversees the College Reading & Learning Association (CRLA) Tutor Training program at FIU, which maintains a standard of excellence for tutoring services offered at the CfAS.  Her tutors are extensively trained in reading strategies and reading pedagogy to assist students in a variety of classes.  She purposefully selects a diverse academic palette for her tutoring staff to demonstrate that strong reading skills are important for every major, and thereby every profession.  She is a founding member of the Florida chapter of the National College Learning Center Association (NCLCA).
Before joining the FIU family in 2011, Vicenta was a reading coach for Miami-Dade County Public Schools, specifically Coral Gables Senior High School.  Vicenta began her teaching career in 2001 and has worked with a variety of teachers and administrators in the secondary, postsecondary, and higher education sectors over the past 17 years.  Vicenta is currently pursuing a Ph.D. in Language, Literacy, and Culture. Her research focuses on disciplinary literacy strategies for organic chemistry students.  She hopes to expand the availability of reading services throughout all academic units and enjoys her craft immensely.  She is the mother of a precocious middle-schooler, wife of a highly accomplished band director, and the daughter of Mexican and Cuban parents.  She enjoys a wide variety of music and dance performances, and tries to participate in as many performing arts activities as time allows.