Contact the Disability Resource Center
Virtual drop-in hours
The Disability Resource Center will be providing Virtual Drop-In Hours every Friday from 10am-12pm via Zoom.
These sessions are open to students and faculty to help answer quick questions, discuss accommodations, and strategies that can help students be successful in 10 minutes or less.
Virtual hours Schedule: 
FRIDAYS: 

10:00am – 11:00am Reynaldo Castilla (Adaptive Technology Questions)
11:00am – 12:00pm Kimberly Hunter (DRC Testing Questions)
Meet the DRC team
Leadership Team
Administration and Operations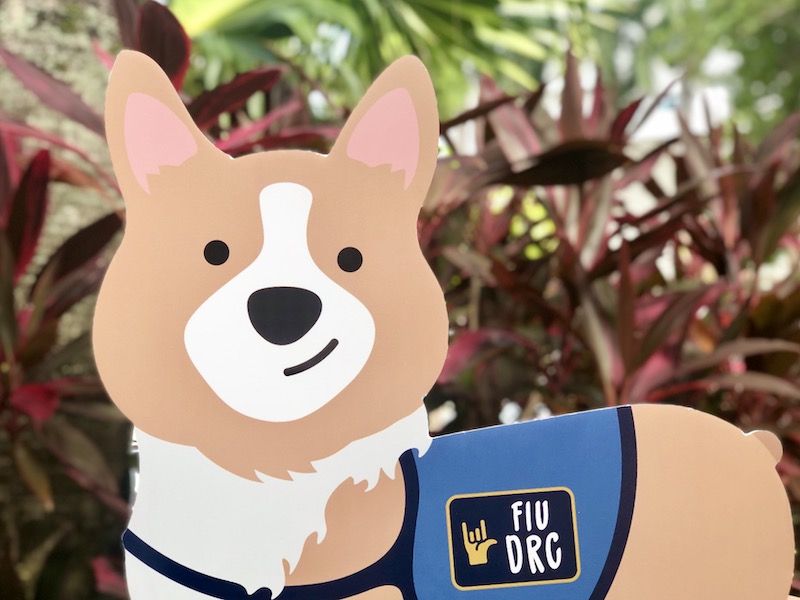 Meet Cori the Corgi
Cori is the DRC's mascot and official Ambassador for access and inclusion.
Hours and location
Any schedule changes or university closings due to holiday closures or emergency situations will be communicated through our social media pages, email through our student and professor listerv and recorded through our voicemail recording.