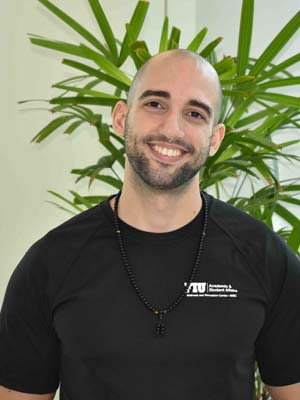 Education: BS in Physical Education: Sports and Fitness
Pursuing Doctorate in Physical Therapy
Certifications: ACSM-Certified Personal Trainer, ACE-Fitness Nutrition Specialist, FMS Level 1, RockTape: FMT Blades (Advanced); FMT Basic Performance
Multiple Black Belts: Krav Maga, Muay Thai, Karate
Fitness Philosophy: We must set goals we can achieve. If those are met we must always set new ones! Never stop setting new ones.
Favorite way to stay fit: Cross training, Circuit training, Martial Arts, Resistance training - combining everything!