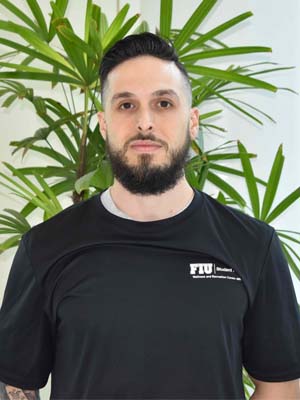 Certifications:  NCCPT- Certified Personal Trainer ; TRX Suspension Training; FMS Level 1; PTA Global Behavior Change in Exercise
Fitness Philosophy:  My fitness philosophy is that your idea of fitness is what you make it. Whether it be wanting to build muscle, enter a competition or just living a healthier lifestyle. I want to be able to get the idea in your mind and strive for it.  
Favorite way to stay fit:  Functional and cross training.